The Dream
This is an article from several years ago, yet it gives some great insight to building The Dream home in the Philippines.
I lived in the Philippines from 1993 until 2002, then my wife and our (fairly new) daughter and I shipped out to England.
We stayed there for eight years but found it got stagnant and stale, so we moved back to the Philippines just over a year ago.
Plans were to NOT buy a house or any land until we had been here at least a year, but you know how that goes…..
The first thing to do was acquire some land. We were already renting a house in the area we knew we wanted to live, a guarded and fenced 'secure' subdivision called Timog Park, so we bought 300 square metres not 300 yards from our house. This cost the equivalent of about £20,000
Mum in law guarding the joint, just after the wall was built.
After a bit of a frustrating search around we engaged the services of an American contractor who had recently set up a business over there. We had a look at a couple of places he had already built, and we both liked his build quality and attitude.
Next was for me to design what we wanted to build, using Sketchup. This took many hours, as the wife and I went back and forth over what we wanted. I wanted a huge garage, no garden, she wanted a small carport and a huge garden. So, we agreed on a fairly large garage (6m x 8m), some garden, and a roof garden as well.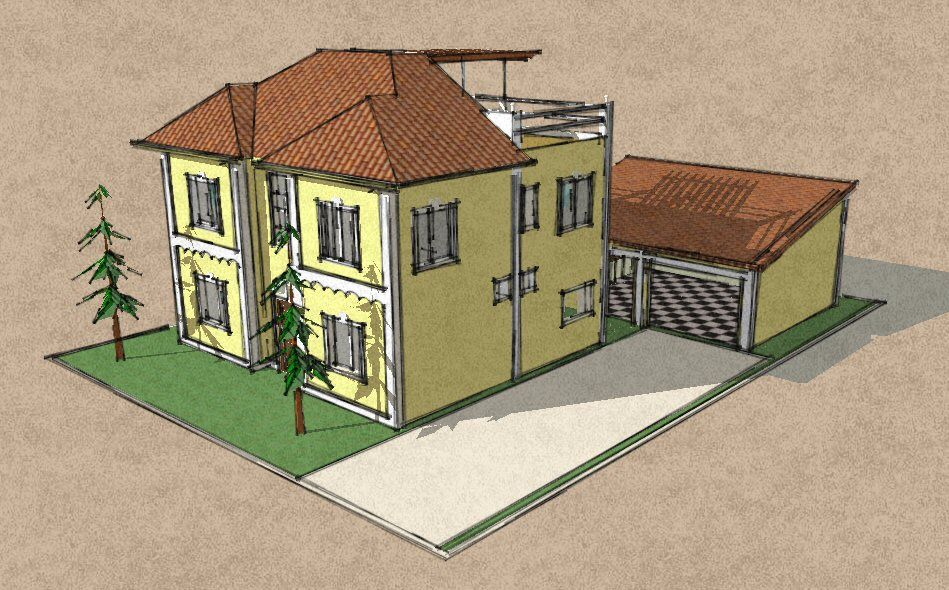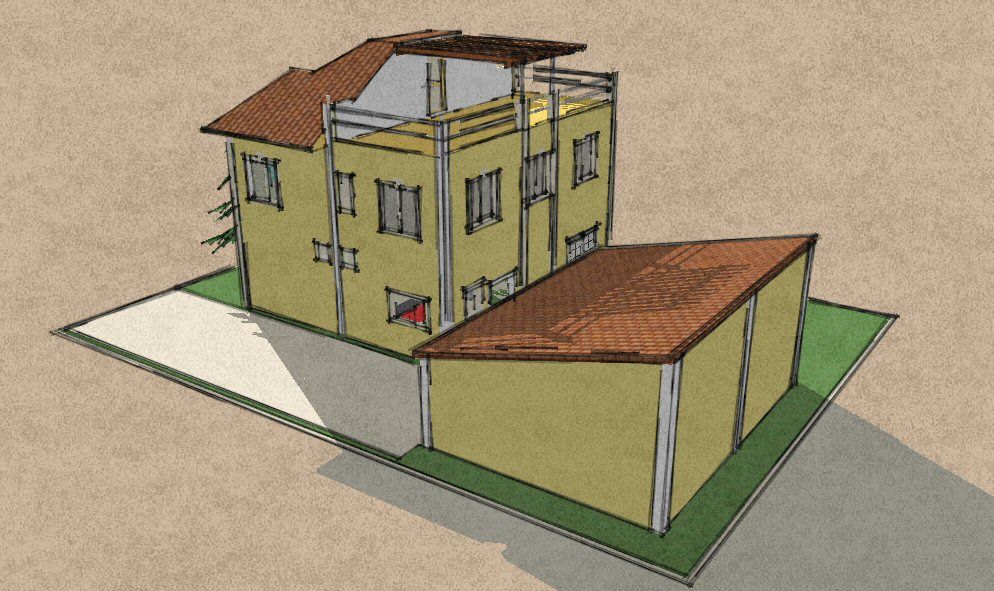 An 8′ wall was built around two sides of the property, as we found the 'secure' subdivision seemed to be lacking perimeter wall right where our land was, folk could walk in and out at will.

Oh well, this is the Philippines…
First things first, so to 'test out' the contractor and his local team, we decided to have the garage built first.
YES!!!

Digging began in earnest: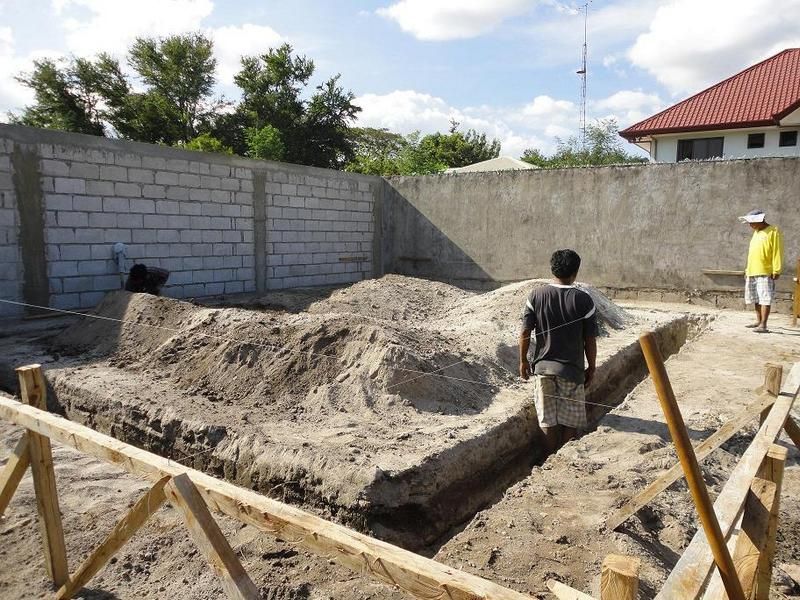 Steel bar was inserted: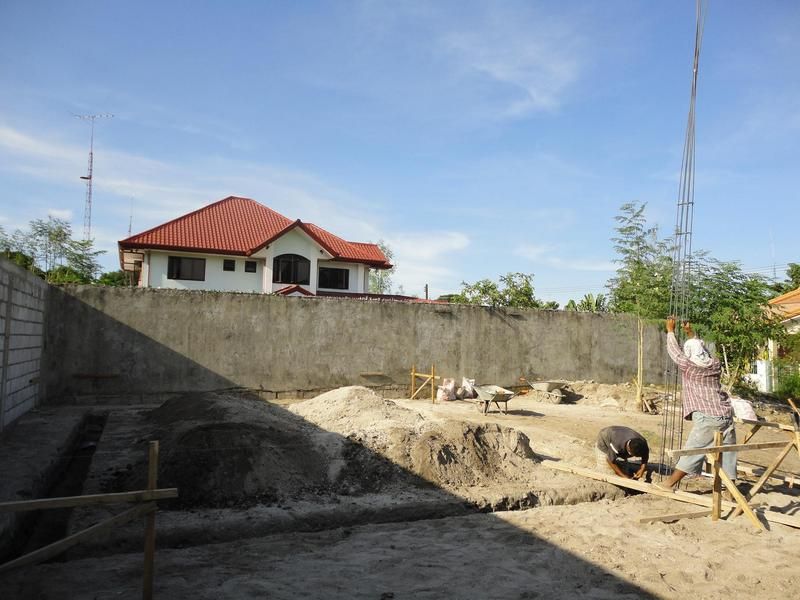 Concrete was poured: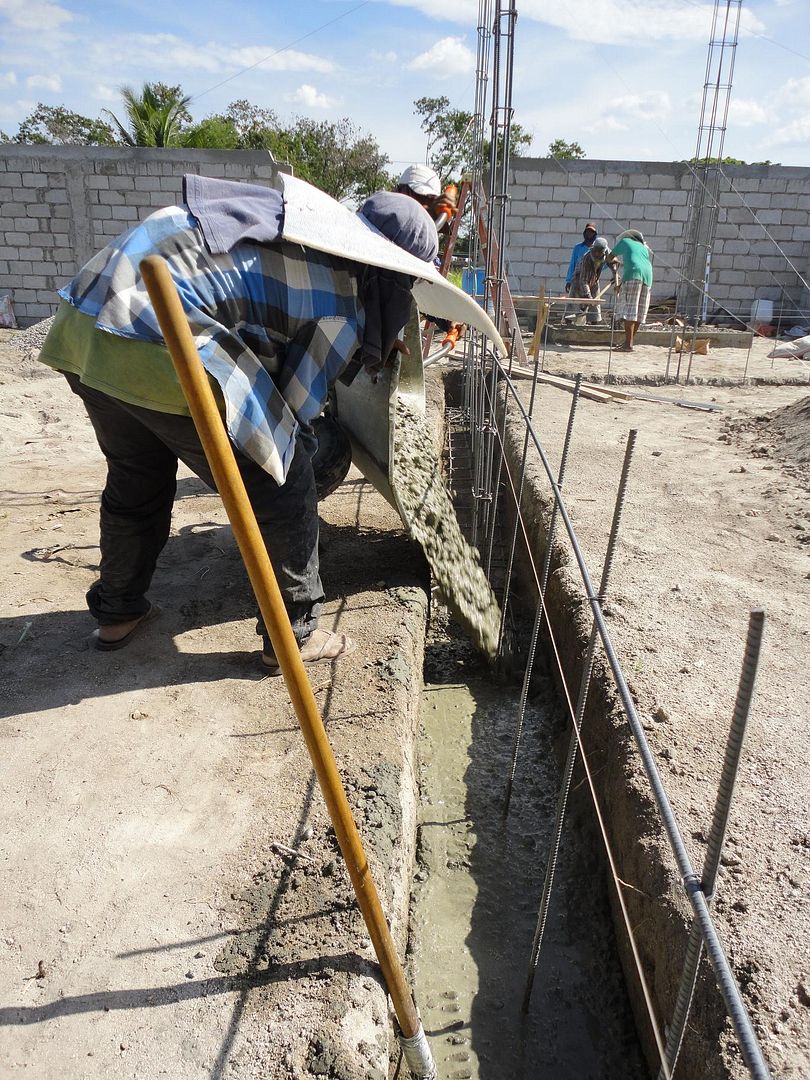 Concrete block started to pile up: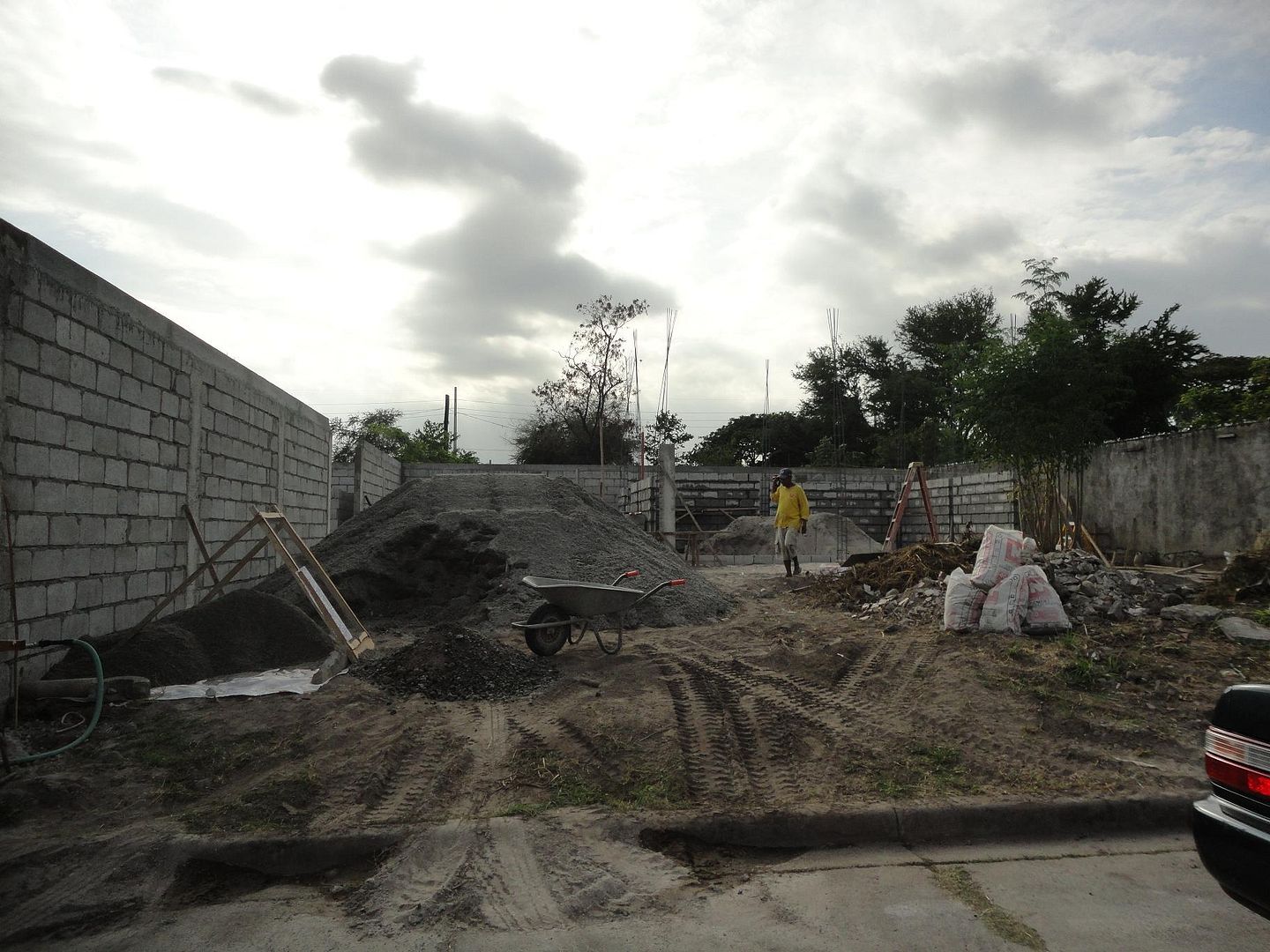 Higher: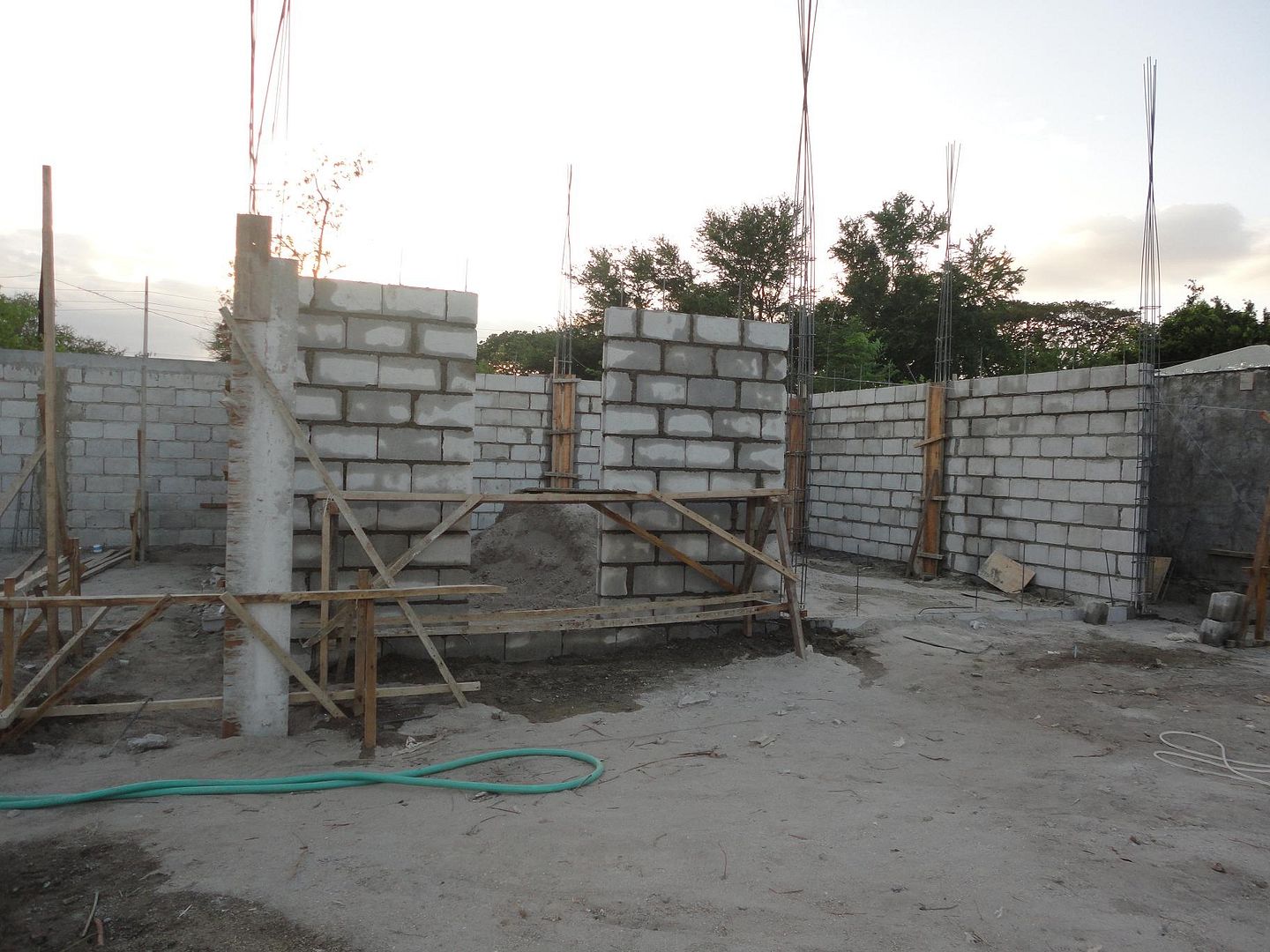 And higher: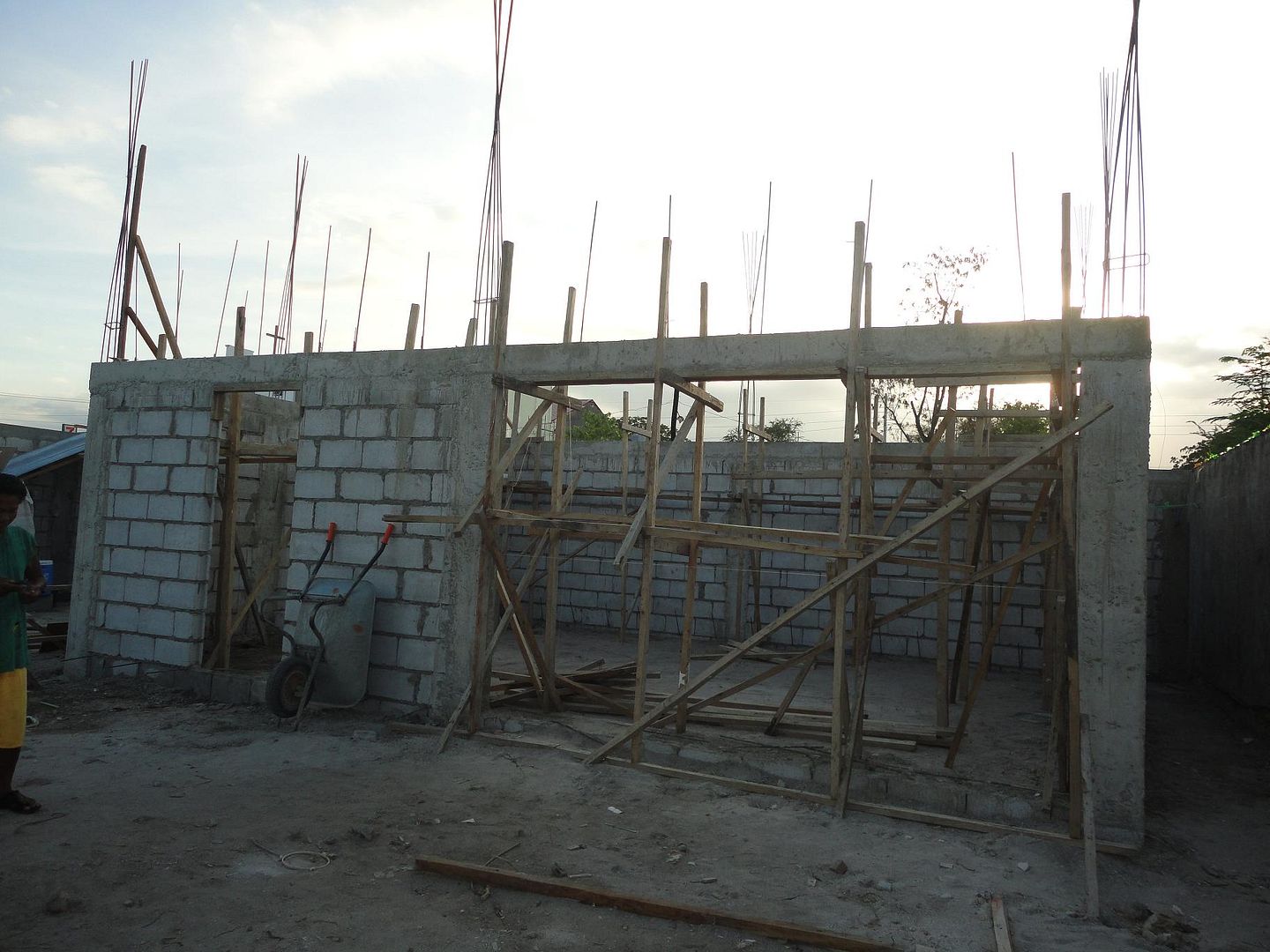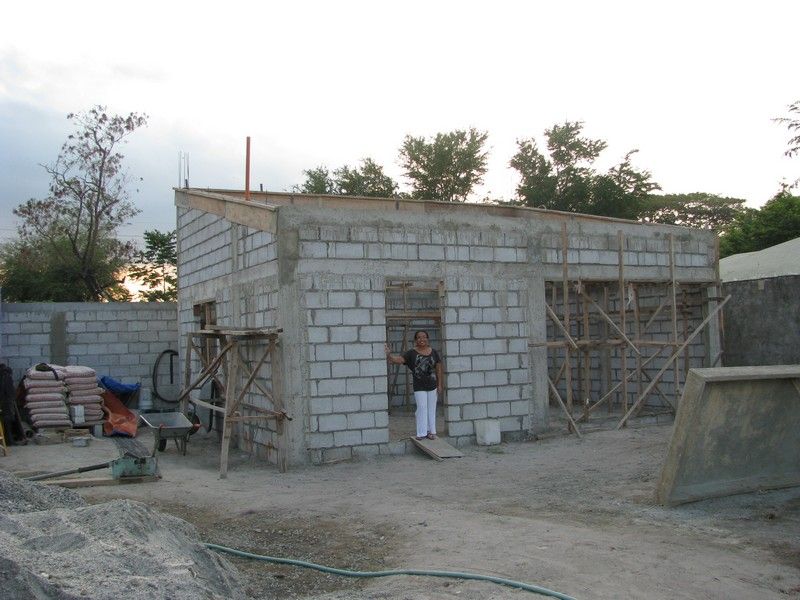 Then the walls were plastered, inside and out, with 1″ of concrete: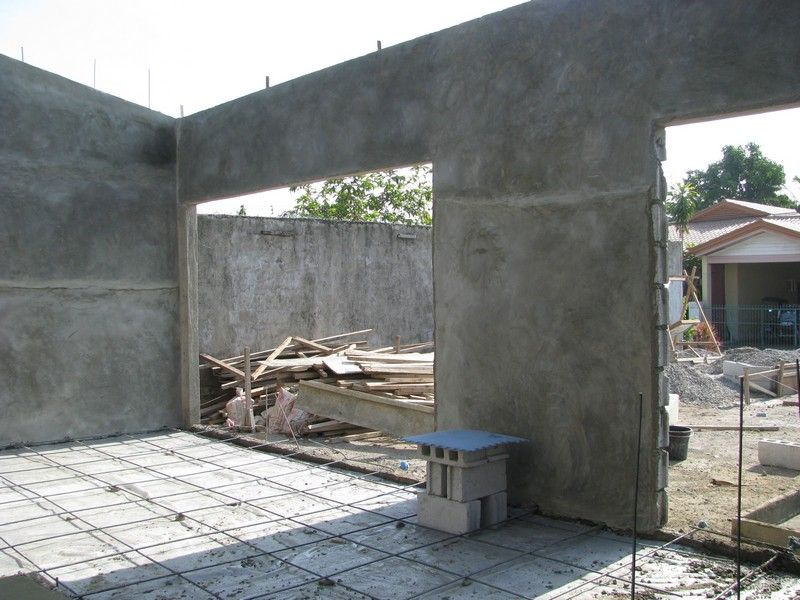 Then the floor slab was poured, in four sections. That is a small bathroom in the corner. A PHer needs his creature comforts, you know: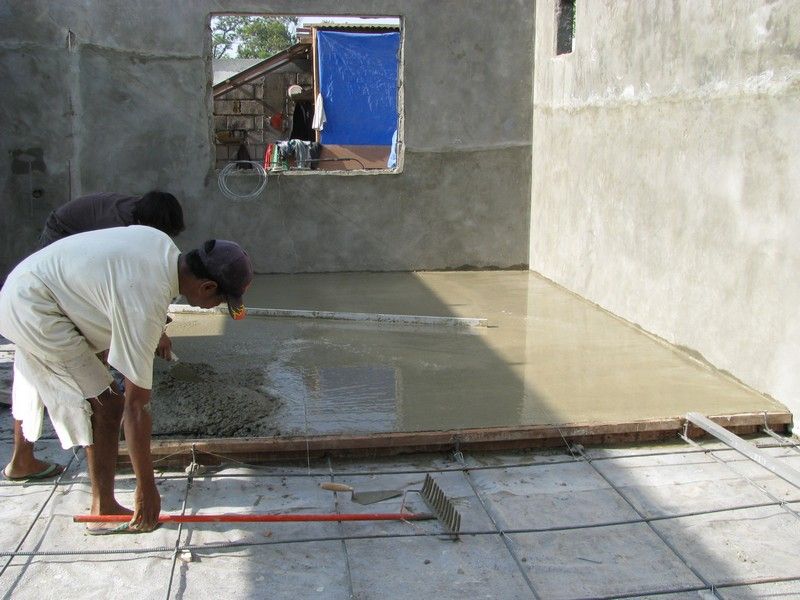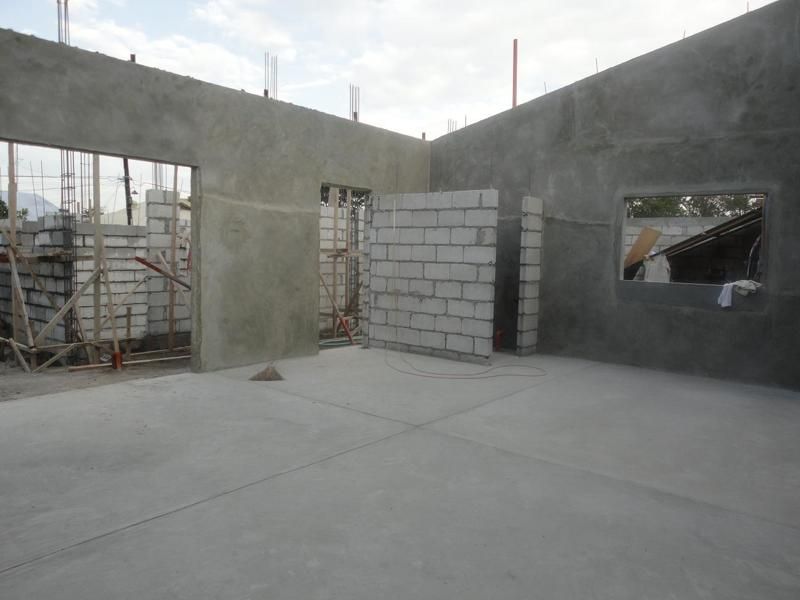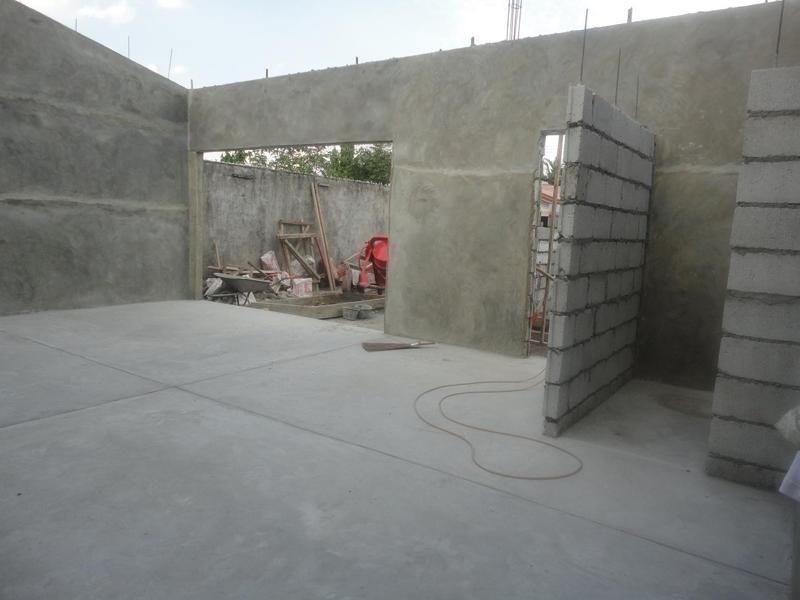 Then things came to a halt on the garage, as up to now there was no electricity on site, everything was done by hand, and to build the roof welding was needed.
We were quite impressed with the speed and quality of what these guys were doing, even in blistering tropical heat, so we moved on to building the house….
They have an odd way of building in the Philippines. When you want to build a place, you have to pay an architect to design it, pump out the blueprints, and get them approved. Not a lot differently to the UK you may think, but in the PI once you have applied for the building permit you are allowed to start building, immediately.
I gave our architect my detailed drawings and let him loose to do his worst…..
Building started the same day, by digging a series of 1-metre square holes down to solid subsoil. These holes were filled with re-bar and concrete and would be the basis of the 12 vertical concrete columns that run right up to the roof.
Between these they then dig more trenches, add more steel and lay concrete in them for the walls to be built on. Everything is crisscrossed with 12mm rebar vertically and diagonally, as we are in an earthquake zone.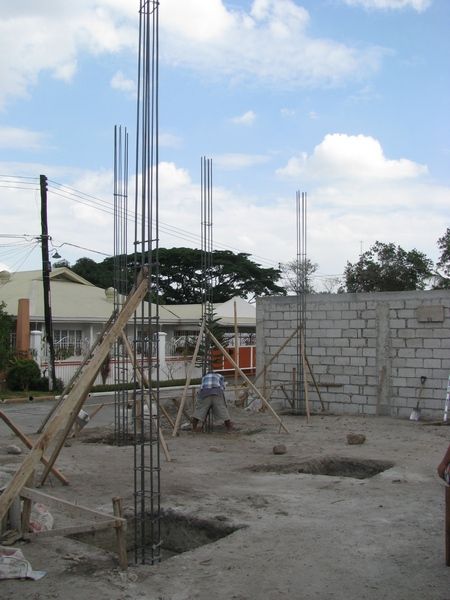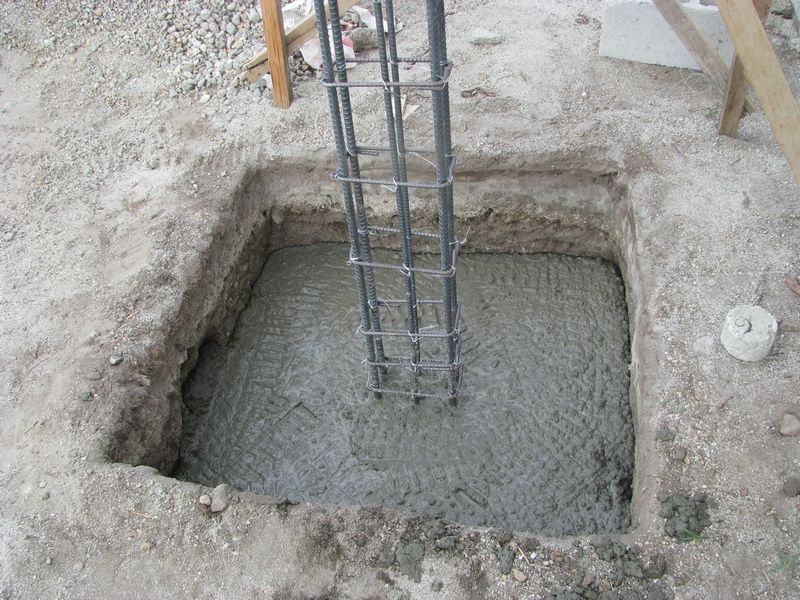 Unfortunately I was offshore for most of this bit, so I had to rely on the wife to take piccies…..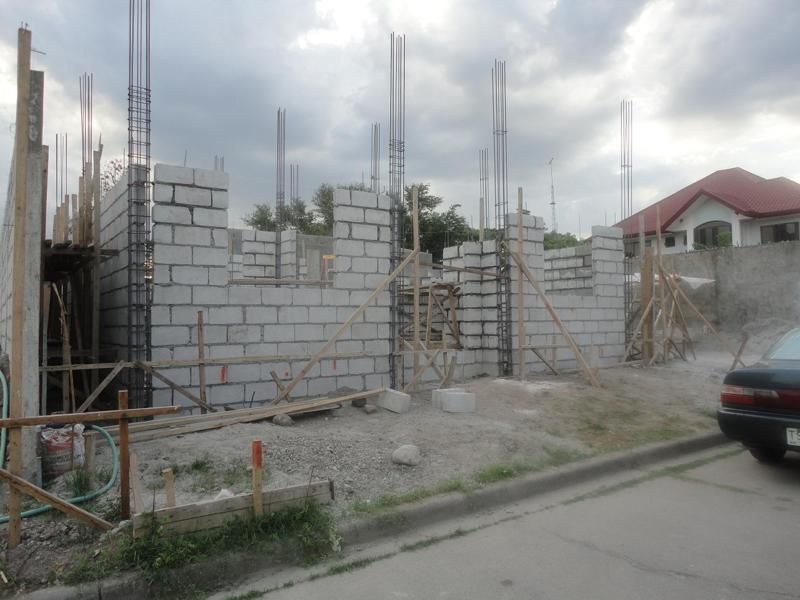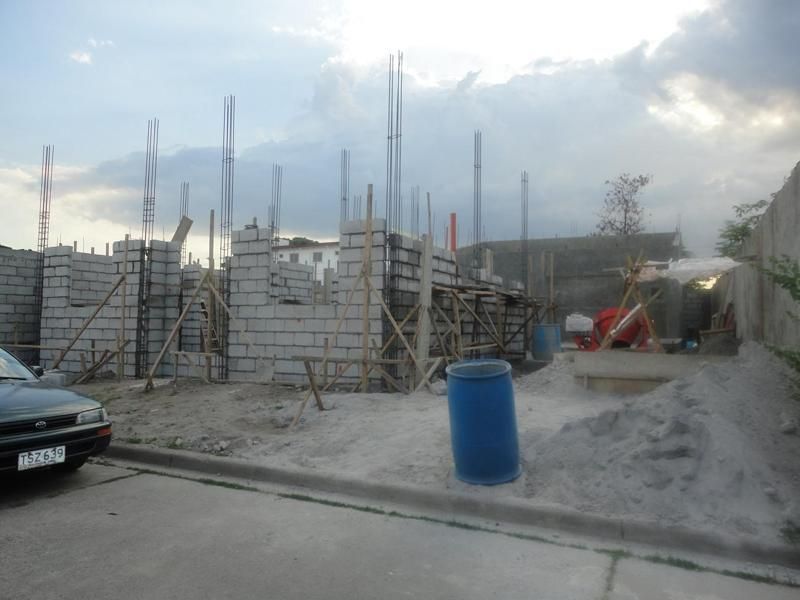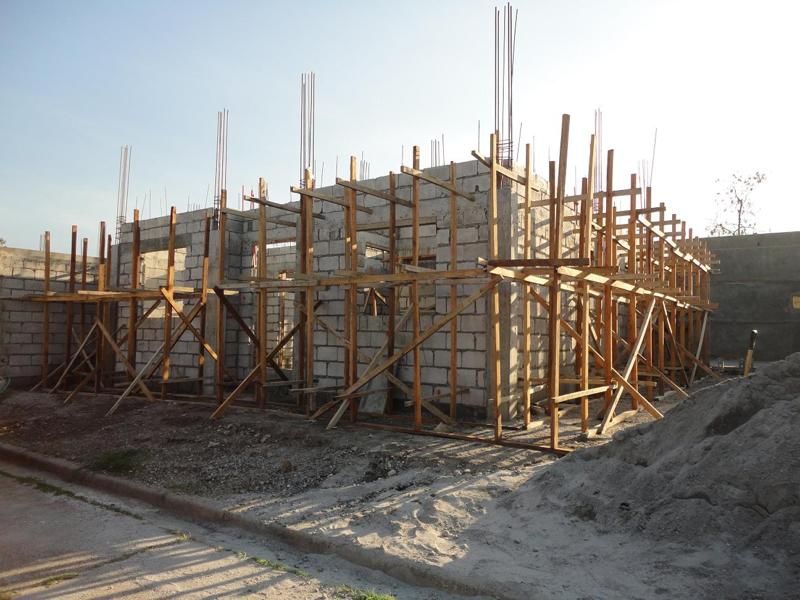 I have no idea how much steel goes into the finished house. But it is a lot/ The concrete blocks are hollow but filled with concrete as they are laid. An odd way to build, but this is the way it is done.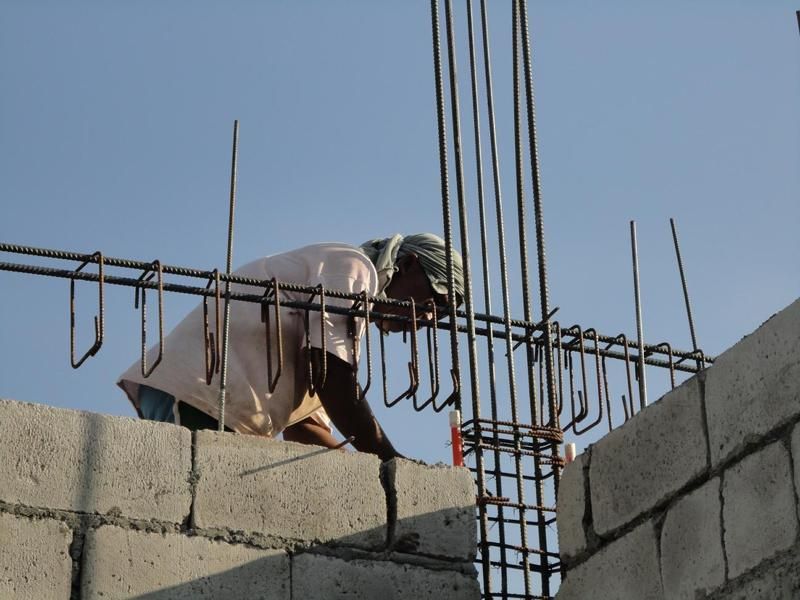 I included several arty farty arches in the house, at my wife's request: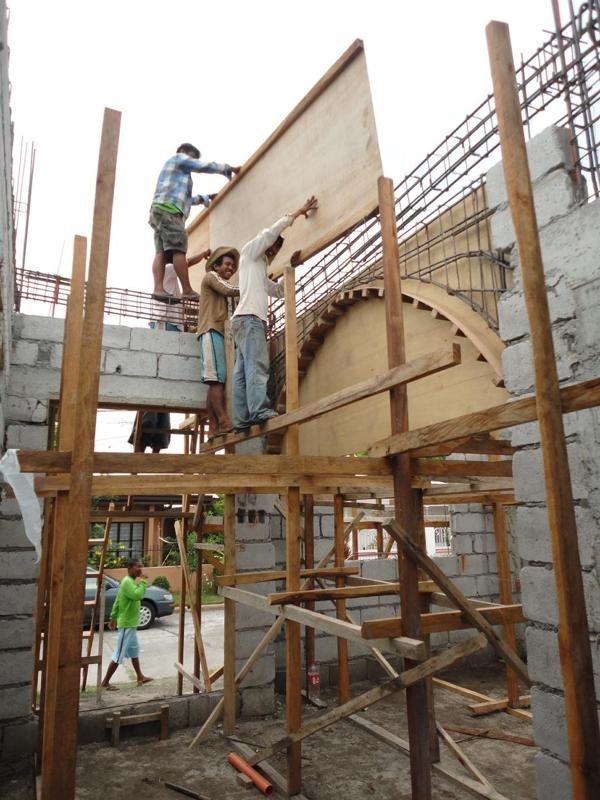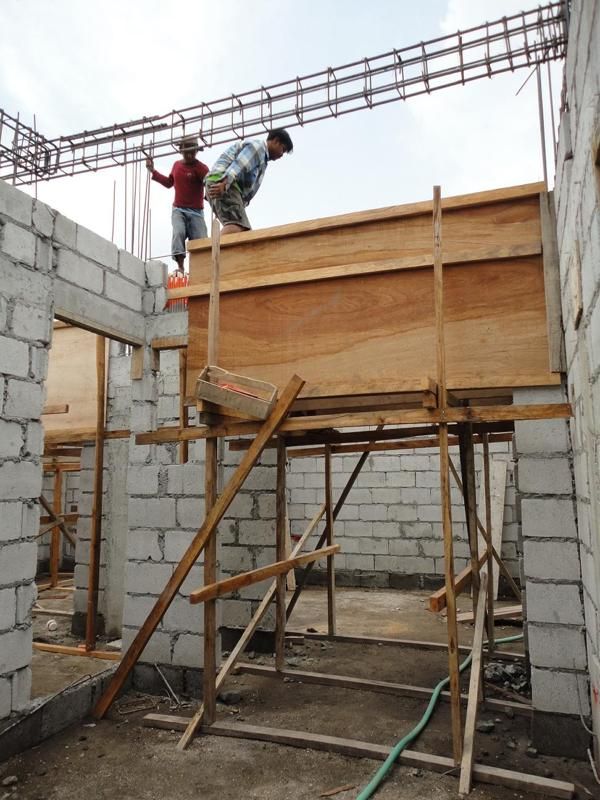 And we initially had a spiral staircase up to the roof. But this was binned after a couple of mistakes were made in the build….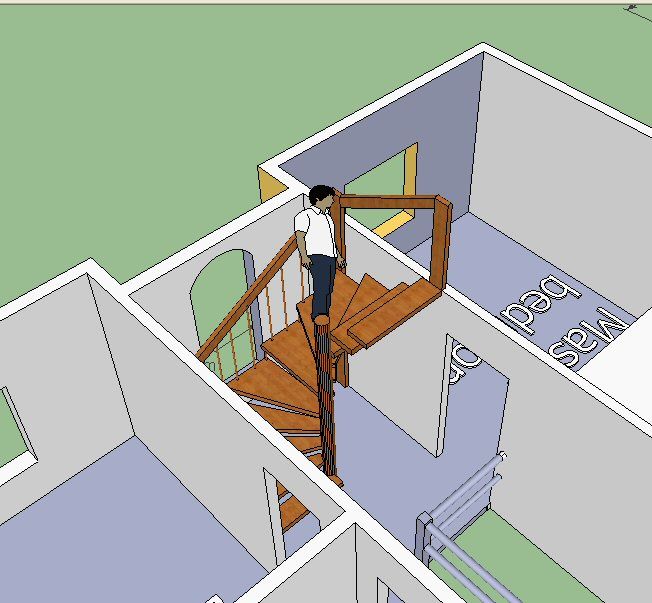 And the pile of blocks grew higher: